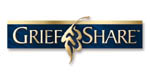 Grief Share will be starting a new session on April 30, 2013.
GriefShare normally meets Tuesday evenings at 6:30pm in the Conference Room at COBC. Find Help, Hope and Healing! Join any time. Please call 822-1379 to check on the schedule. Parking is available in the rear of the building. We look forward to your attendance as you heal from your grief. We love you!
No matter what the circumstances, grief recovery is a painful process. It can make feeling optimistic about the future seem impossible. If you've lost a spouse, child, family member or friend, you've probably found that there are not many people who understand the deep hurt you feel.
That's one reason for Grief Share, a special support group for people grieving the loss of someone close. This group is sponsored by people who understand what you are experiencing and want to offer comfort and encouragement during this difficult time. It's a place where many people have found that they can begin putting their lives back together again.
Grief Share features nationally recognized experts on grief and recovery topics. Sessions include:
Living with Grief
The Journey of Grief
The Effects of Grief
When Your Spouse Dies
Your Family and Grief
Why?
The Uniqueness of Grief, Part 1
The Uniqueness of Grief, Part 2
God's Prescription for Grief
Stuck in Grief
Top Twenty Lessons of Grief, Part 1
Top Twenty Lessons of Grief, Part 2
Heaven
Each session is "self-contained" so that you don't feel obligated to attend in sequence. You will find encouragement and help whenever you attend.
Griefshare meets in the Conference Room at Country Oaks Baptist Church, Tuesday evenings at 6:30pm. For more information, call 822-1379.
You will find other helpful information and resources at www.griefshare.org.